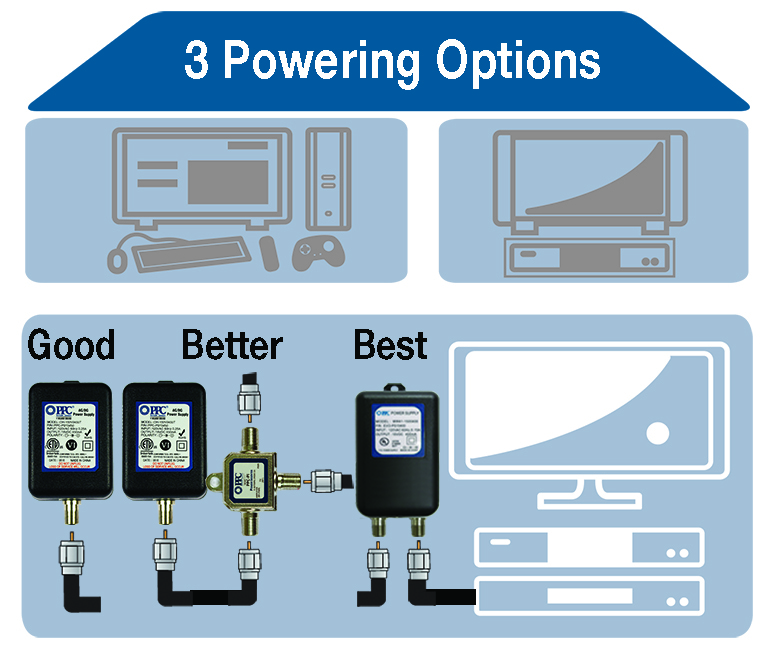 No two homes are built the same, which means a TV and Internet service provider technician never quite knows what they're getting into until they arrive at an installation.
Experienced technicians will of course be prepared for all types of issues, the first of which will be to identify where to plug in the power source for an amplifier.
In this blog post we explore the three most common types of installations for powering a house amplifier and we offer our own recommendation for the best solution to cover any situation.
Installation Option 1: Electrical outlet near the amplifier (dedicated port)
The most convenient scenario for installing an amplifier is to have an electrical outlet within a few feet of the amplifier installation location. In this situation, a technician will then simply be able to plug a standard power supply into the outlet and connect the power supply to the dedicated power port of the amplifier using a short coax cable jumper. This is a great solution when an electrical outlet is close by, however technicians often come across more challenging scenarios when they're out in the field.