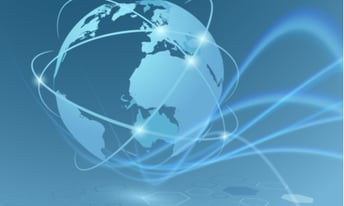 PPC Broadband had a memorable 2019, highlighted by three acquisitions and an expansion of our fiber product portfolio. We attended 25+ trade shows on five continents, and continued to develop new products that met unique applications and solved customer challenges across the globe. We're looking back on some of the highlights from 2019 as we look forward to the many successes to come in 2020.
Acquisitions
In early 2019, we grew through the acquisition of OPTERNA®, a global provider of fiber optic solutions, and an asset purchase of the FutureLink® series of fiber management products from Suttle, Inc. We started the year by strategically expanding our business and reinforced our status as a premier driver of broadband innovation.
We closed the year with the announcement of the acquisition of SPC in December. The move adds integrated fiber cabinets to the range of products already available to PPC's customers worldwide.
The three acquisitions in 2019 represent the most by PPC in a single year since it joined Belden Inc. in 2012. Previous purchases include UK-based fiber innovator M2FX in 2016 and Nebraskan-based fiber optics provider Net-Tech Technology (NT2) in 2018.
Industry Innovations
PPC also grew its portfolio through organic product development, releasing products like the PPC QuikPass™ Solution, the Passive MoCA Portal (and extender), a 70db MoCA filter, a ground block with integrated 70db MoCA filter, and an LC Balistix fiber connector with the PPC QuikPush®. We also increased our manufacturing and production capabilities, bringing in machines and technology that help to make PPC one of the most advanced manufacturing centers in the data communication industry.
Exhibitions
In 2019, we attended dozens of trade shows around the world, including the SCTE Cable-Tec Expo, the premier broadband event in North America. The event offers a great opportunity to see the latest breakthroughs in broadband technology, and to connect with leaders in the cable television and telecommunications industries.
In addition to the large North American events, we participated in a number of important international trade shows, too. In June 2019, we were excited to join more than 20,000 network operators, service providers and vendors from the international telecommunications and media industries in Cologne, Germany for the annual ANGA COM Exhibition and Conference.
We were also present at the Liberty Global Tech Summit in Amsterdam, SCAT India in Mumbai, AfricaCom in South Africa and Megatec in Mexico, to name a few.
PPC will continue to address market demands and adapt as technology advances and data demand grows. In the months to come, we'll see more emphasis on fiber in the industry to keep up with this demand. Industry trends for the coming year will include the ongoing 10G initiative among cable MSOs, and the continued roll out of 5G and enablement of IoT devices in the telecommunications sector. PPC, through its strategic acquisitions, organic growth strategies, development resources, and exhibition tactics, believes it will be well-positioned to serve worldwide broadband markets as we enter a new decade.