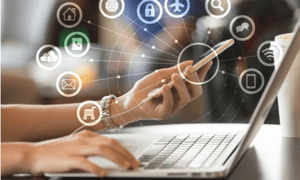 As we move forward to 2019, we're looking back on a few of the highlights of the cable industry and on another successful year for PPC Broadband.
Here are just a few of the insights, innovations and events from the last 12 months.
Predictions
January 2018 kicked off with a review of the latest Telecoms.com Intelligence Annual Survey, which shared the opinions and predictions of more than 1,500 members worldwide, and with four themes at large:
The impact of the Internet of Things (IoT) - With 61% of respondents acknowledging the importance of emerging technologies for the long-term success of the telecoms industry.
The commitment to Ultra Broadband (UBB) - While the high cost of deployment of UBB was recognized as a potential barrier to progress, just over half of those surveyed said they expected an increase in UBB in the coming year, and nearly two-thirds indicated they expected to achieve full UBB deployment by the end of 2020.
Video Services - As of January 2018, video services accounted for just over two-thirds of the telecoms traffic worldwide, with the majority of network operators predicting it will make up more than 80% of their traffic within the next five years.
Security - The ability to deliver safe and secure services for customers was cited as a vital strategic goal by close to 70% of respondents, and with nearly 80% confirming their intention to increase their security spend in 2018. However, nearly half of all respondents considered themselves to be only somewhat confident, or not confident at all, in their ability to successfully navigate the security challenges of IoT.
Acquisitions
In August 2018, PPC announced its acquisition of the Nebraskan-based fiber provider, Net-Tech Technology (NT2). The move added a new collection of optical passives products and fiber testing equipment to PPC's product portfolio, as well as providing the company with a share in the headend and outside optical passives market.
Among the new range of products acquired were Wavelength Division Multipexing (WDM), Coarse Wave Division Multiplexing (CWDM), Optical Add Drop Multiplexors (OADM), Optical Splitters, Optical Spectrum Analyzers and Optical Time Domain Reflectometers.
Innovations
2018 also saw the successful delivery of PPC's QuikPush® and Miniflex® technology across Africa, implemented by a leading African data, voice and IP provider. The project enabled FTTH data speeds in excess of 100Mbps to more than 10,000 previously unconnected apartments within gated complexes and multiple dwelling units (MDUs).
What was remarkable about the project was that installers required less than an hour's training in order to deliver the end-to-end plug-and-play solution. This simplification of the installation process ensured quick and efficient delivery of fiber into customer premises, with no sacrifice of quality or network longevity.
Exhibitions
The ANGA COM Exhibition and Conference in Cologne, Germany in June 2018 provided PPC with the opportunity to introduce its latest connector innovations. A focal point of the event was the Fiber Lounge where visitors could see first-hand demos of PPC's QuikPush customer drop. Other products on display included QuikTight™, REVConnect® Category Cable and the Multi-fiber MDU Solution Set.
PPC joined hundreds of industry experts for the Cable-Tec Expo in Atlanta, Georgia in October 2018. Among the highlights was the announcement of the launch of an ambitious 10-year plan to strengthen partnerships between cable operators and industry associations, and to encourage greater participation by Multiple Systems Operators (MSOs). This year's Expo provided an opportunity for PPC to showcase its end-to-end fiber portfolio, including displays of headend fiber management, custom cable assemblies, fiber demarcation enclosures and high density passives.
Also in October 2018, representatives from PPC traveled to Mumbai, India to exhibit at the SCaTINDIA cable industry exhibition. This year's event marked the 27th year of operation for SCaTINDIA and attracted participation from more than 300 cable professionals from throughout India, the U.S., China and Europe.
PPC was honored to be a silver sponsor of the 2018 INCA (Independent Networks Cooperative Association) Conference, which took place in London, UK in November 2018. Members of the PPC team were on hand to demonstrate, and answer questions about, a range of PPC products including the QuikPush customer drop, QuikPass™, Multi-fiber MDU Solution Set and aerial enclosure.