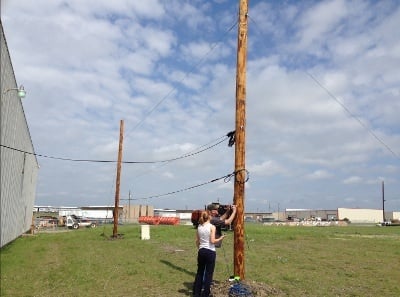 The equipment you choose for your fiber deployment is crucial to whether it succeeds or fails. This is particularly true when it comes to the fiber cable and microduct you use for your fiber to the home (FTTH) installations. What can look perfect in the catalogue and at the planning stage can turn out to be difficult to work with, not up to specification, or to be prone to breakages.
All of this adds to time and labor costs. Multiply the expense by the potentially hundreds of last drop FTTH deployments you are making and it can dramatically impact the profitability and return on investment of your network.

Therefore, for major fiber installations it is good practice to only select a cable and/or microduct after having carried out a field trial, where you see how it works under real conditions. Just like test driving a car, this provides your technicians with the chance to try before committing to purchase. This may seem like adding an extra step (and time) to your process, but the fact is that field trials, run properly, will reduce costs in the long term by providing you with the best product fit for your needs.

So how should you best organize a trial and what are the benefits you'll receive?