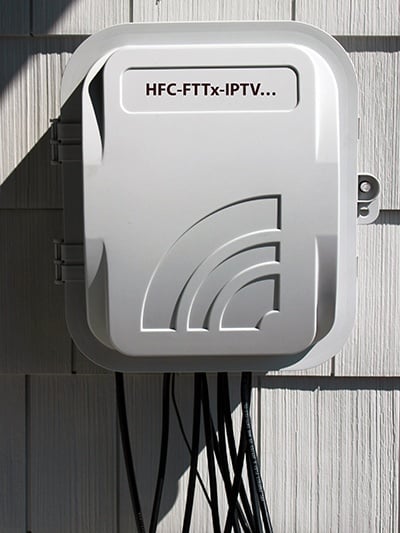 The last drop of a subscriber communications network - from the node or tap to the home (also known as the "drop network") - has traditionally been designed apart from the rest of the network. At this point, the signal - and the medium that carries it - has very different conditions and requirements than the other parts of the network; it is where the network leaves the sky or ground and enters into our homes.
This part of the network can be hard to change or to work with because of its existing connections and its very immediate impact on our customers' experiences. Making plans and decisions about the drop network involves different criteria and considerations than the rest of the network.
What is happening in the "drop"?
The drop network is more and more burdened every year. The wide acceptance of HD content by consumers demands much higher and better quality capacity per user. OTT cloud based services require interactive and high quality capacity. All these raise the bar for the technology for connecting to the homes/rooms of customers. And this is before the widespread adoption of the Internet of Things (IoT) devices, such as sensors, security cameras, and other products that will all use the same broadband connection. In addition, soon full duplex DOCSIS 3.1 could deliver symmetrical speeds of 10 Gbit/s over a coax connection.